Trustworthy. Compassionate. Experienced.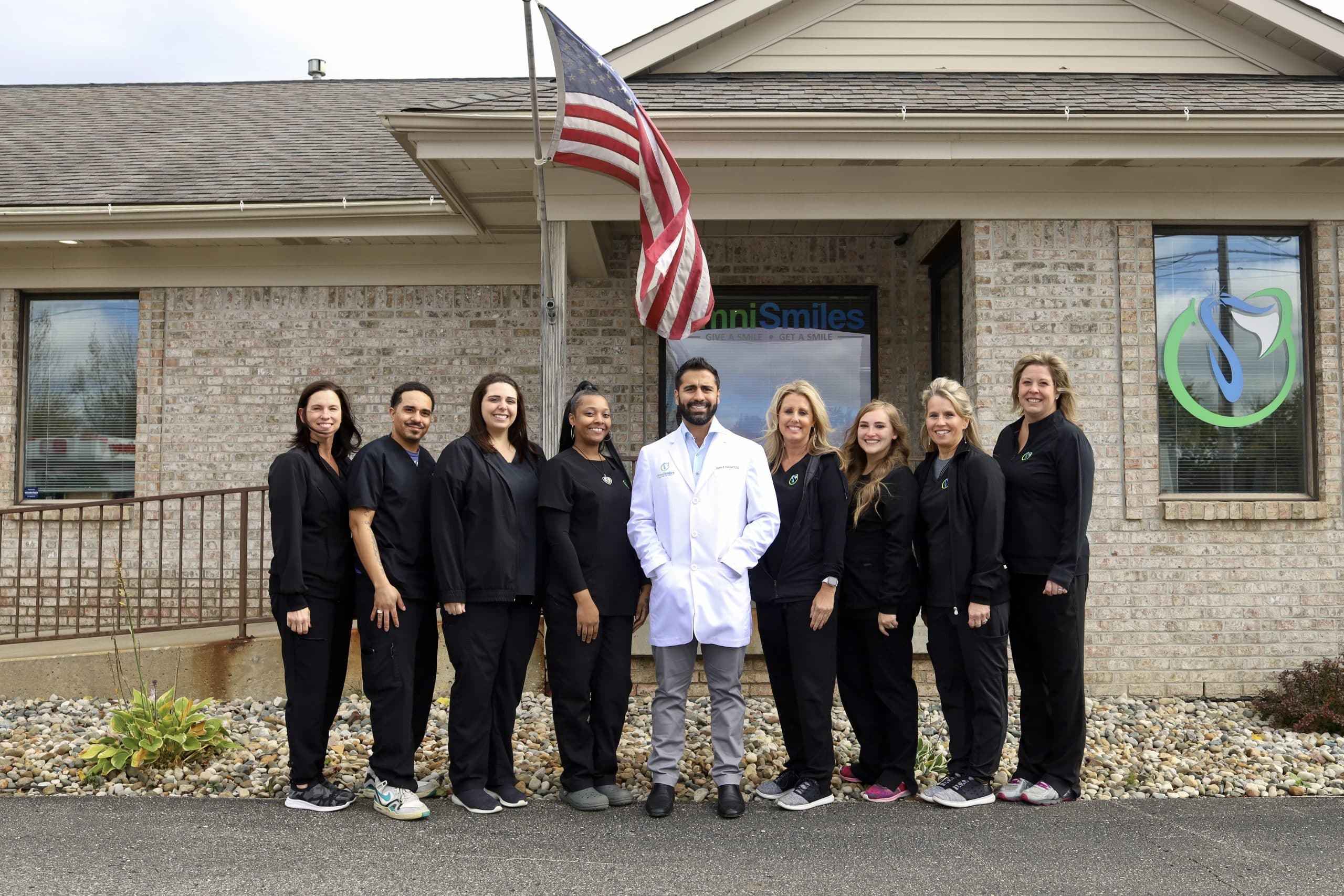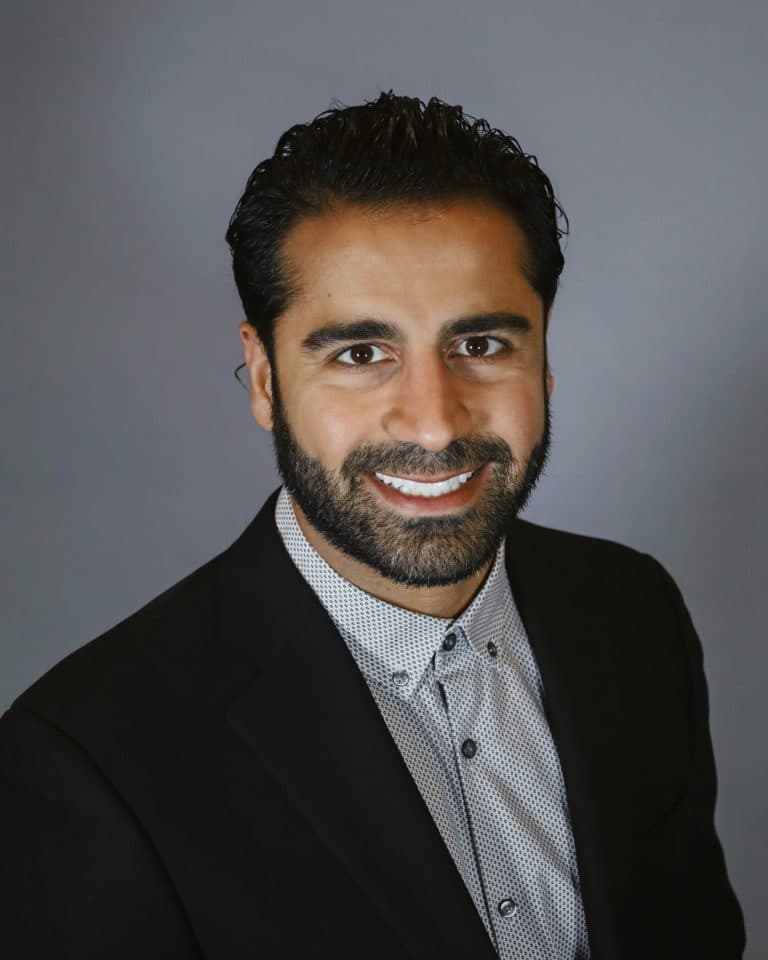 My Mission
My mission is to promote health and wellness. I aim to teach and explain dentistry in layman's terms so that you, the patient, understand the importance of at home care and recommended treatment. I do not make patients feel guilty and I do not to lecture or preach. I understand that the majority of people do not like the dentist, in fact, most are very scared. Therefore, I make sure me and my team go above and beyond in making your experience at OmniSmiles as pleasant and comfortable as possible. I am committed to providing exceptional care.
Biography/Education
Dr. Haddad was born and raised in metro Detroit. Dr. Haddad first started working as a caddy at the age of 12. He continued to work all throughout high school and college, mostly at his dad's party store in Highland Township. Dr. Haddad first got involved in dentistry 2008, where he began to volunteer as an assistant at the Gary Bernstein Clinic in Pontiac, MI. Dr. Haddad attended the University of Detroit Mercy School of Dentistry from 2011 to 2015. After graduation, he took a full time job in Saginaw, MI. It was here, at Great Lakes Family Dental Group with Dr. Gray, where Dr. Haddad was really able to hone his skills. At the end of 2017, he left Saginaw with the intentions of purchasing a practice for himself. A big reason he wanted to own a practice of his own, is so that he can create a work environment where every person was able to thrive; the doctors, the staff and ESPECIALLY the patients.
Before Dr. Haddad was presented with the opportunity to open a private practice in Mount Morris, he worked at eight different offices. Each different and unique, Dr. Haddad took the things he valued and appreciated most from each office and incorporated them into OmniSmiles!
Education
University of Detroit Mercy School of Dentistry Class of 2015
Oakland University Class of 2011
Orchard Lake St. Mary's Preparatory High School, Class of 2007
Memberships and Affiliations
American Academy of Facial Esthetics, Member
American Academy of Implant Dentistry, Member
American Dental Association, Member
Invisalign Certified
Michigan Dental Association, Member
Life & Hobbies
Dr. Haddad is married to the woman of his dreams, Carolina. They currently have a dog named Sunny and the two of them look forward to growing their family by having children of their own!
Dr. Haddad continues to volunteer at the Gary Bernstein Clinic one Saturday per month. He also volunteers at other clinics and events, where he is able to offer his time by providing dental services for those in need.
Dr. Haddad loves spending quality time with his family and friends. He enjoys lifting weights, reading, gardening, journaling, and doing jigsaw puzzles.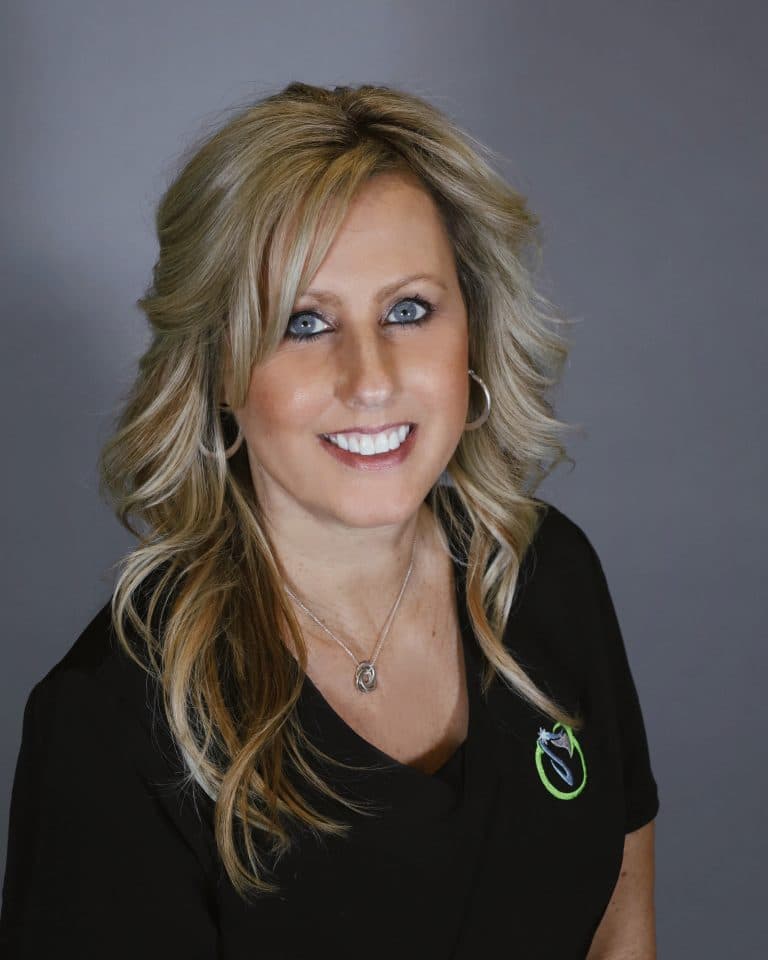 Gina entered the dental field as a dental assistant. She received her training from Mott Community College in 1987. Gina grew up in Millington and graduated from Millington High School. After a few years, Gina transferred from the clinical side of dentistry to the clerical side. Gina now works with insurances and handles the billing department. Gina enjoys spending time with her family. She has three children and four grandchildren. When Gina isn't with her family, she's at the gym or traveling to sunny places. She currently lives with her fiancé Bryon and their dog, Kota, in Grand Blanc.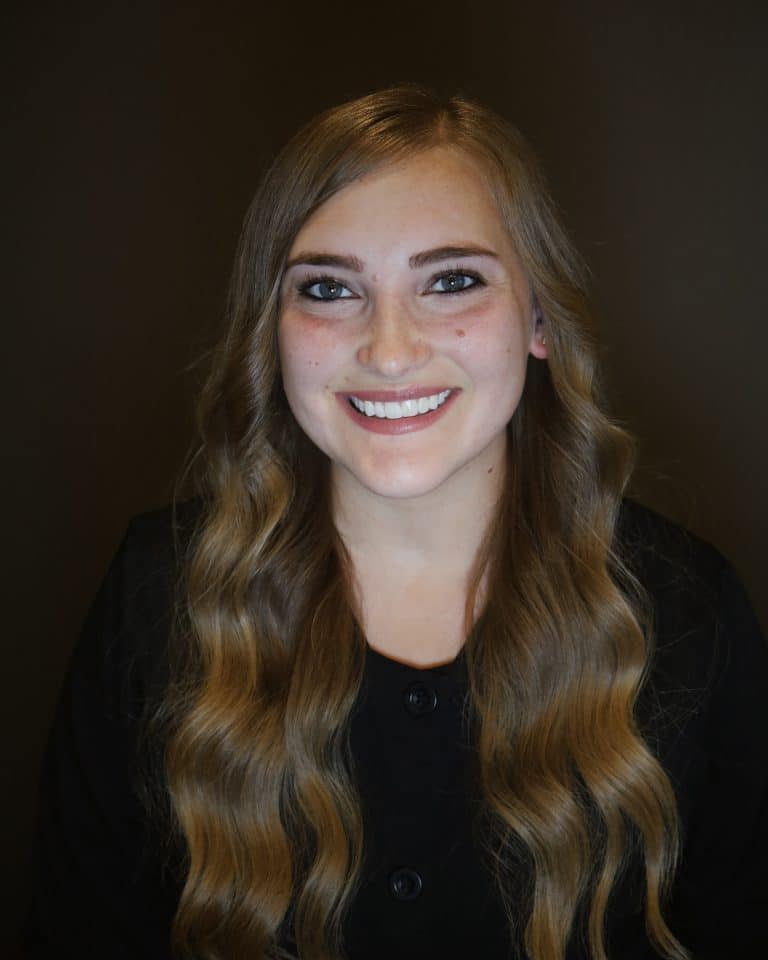 Kayla became a dental hygienist in 2013 and has loved every minute of it! She enjoys educating and empowering patients about their oral and systemic health while getting to know them and their story. Kayla was born and raised in Genesee county and now lives in Clio with her growing family. She and her husband have been married for more than nine years and have two baby boys! Kayla and her family love going on walks, traveling to warm destinations, and discovering delicious restaurants!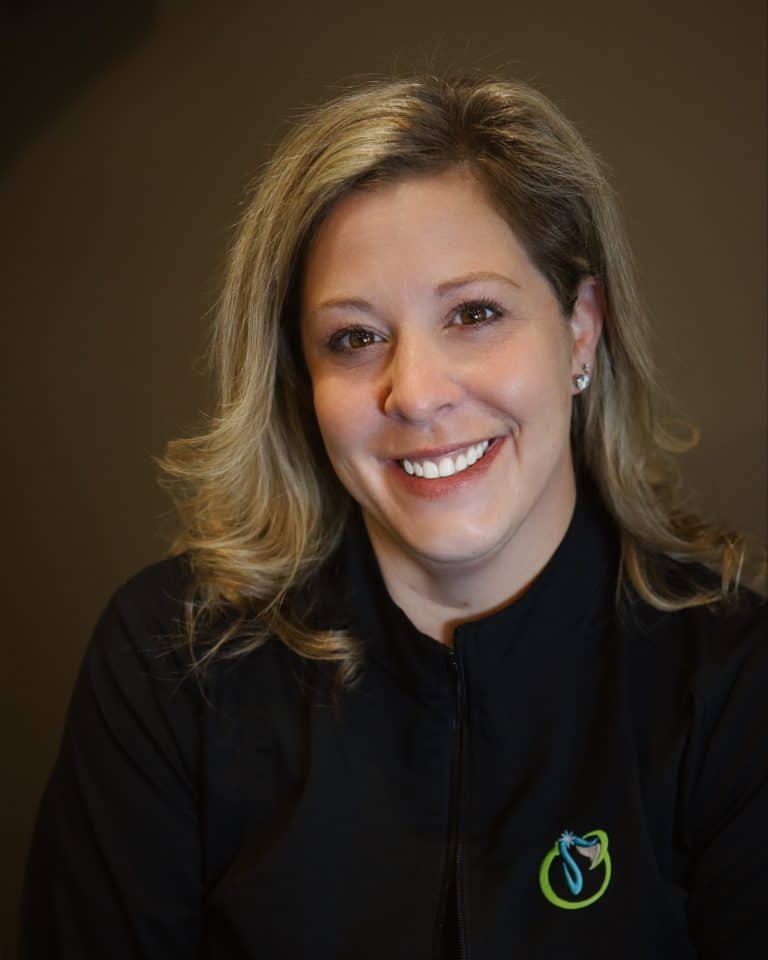 Jen joined the Omnismiles team in July of 2021. She has worked in dentistry for over 20 years starting with the clerical side in high school and then assisting while finishing the dental hygiene program at Mott Community College. Jen grew up in Clio and lives with her husband and daughter in Birch Run. When she's not working she enjoys spending time at her cabin in northern Michigan.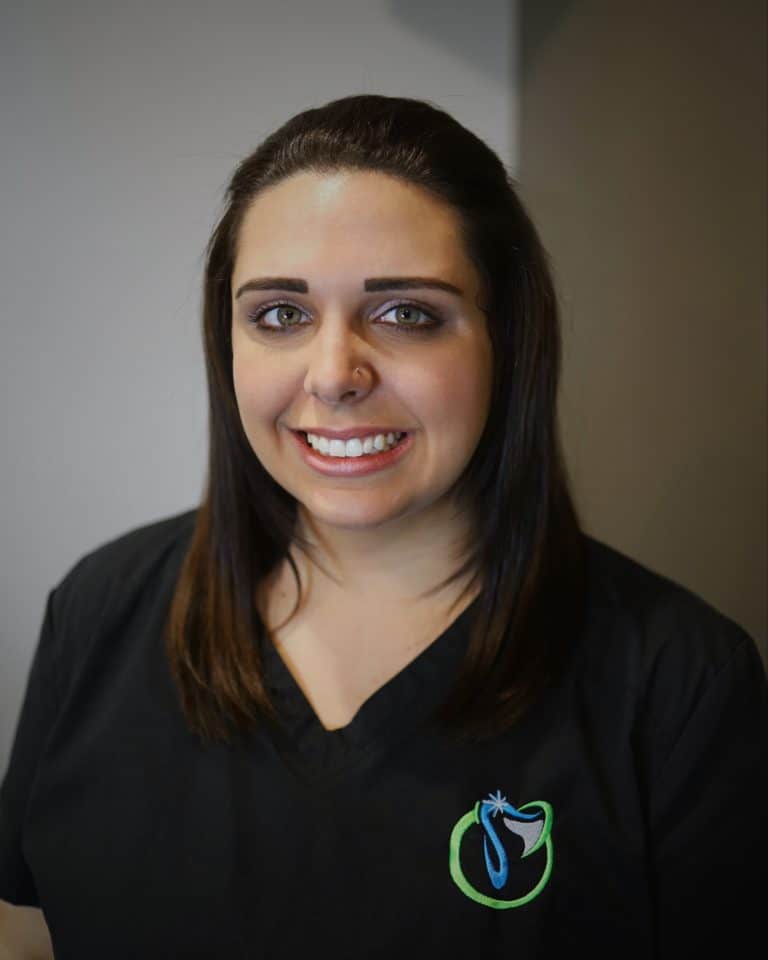 Rachael joined the OmniSmiles team in November of 2020. Rachael graduated from Ross Medical in 2015 and has been a dental assistant since then. She enjoys learning new things and expanding her skills. Outside of work, Rachael enjoys spending time with her family, friends and boyfriend. Rachael enjoys cooking and baking treats. She is also a huge animal lover and enjoys spending time with her fur babies.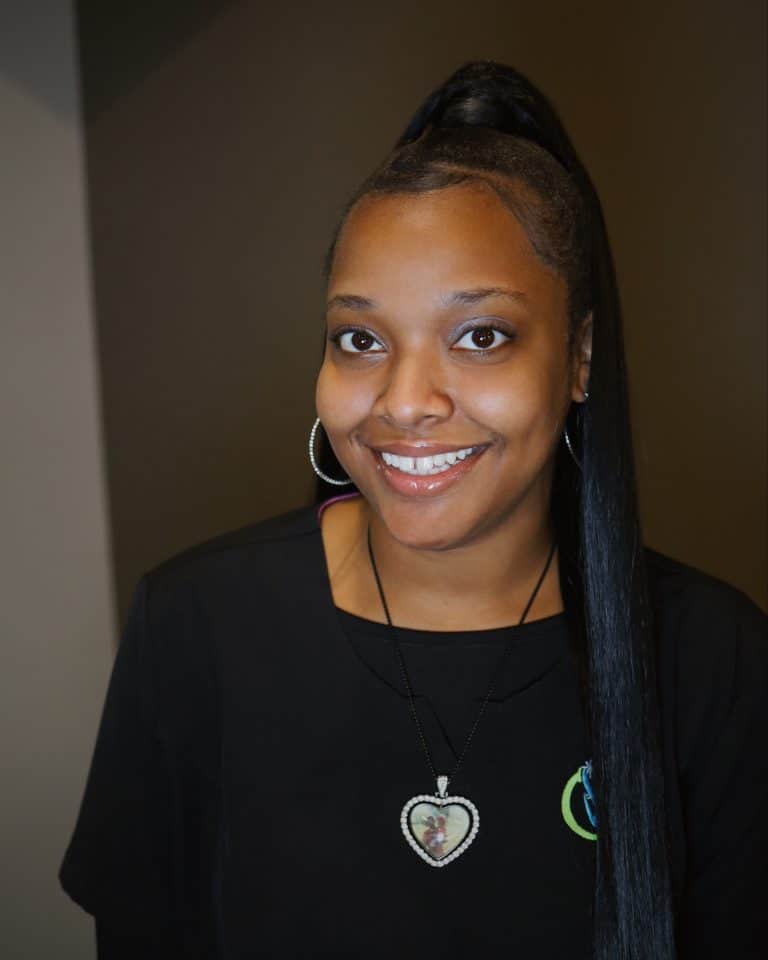 Alexus joined OmniSmiles in August of 2021. Alexus graduated from Peak Dental School of Grand Blanc in 2018 and has been assisting ever since. Outside of work, Alexus enjoys being with her family and friends. She also enjoys trying new foods and seeing new things. Alexus recently adopted a puppy by the name of Buddy. She and Buddy are becoming the best of friends!